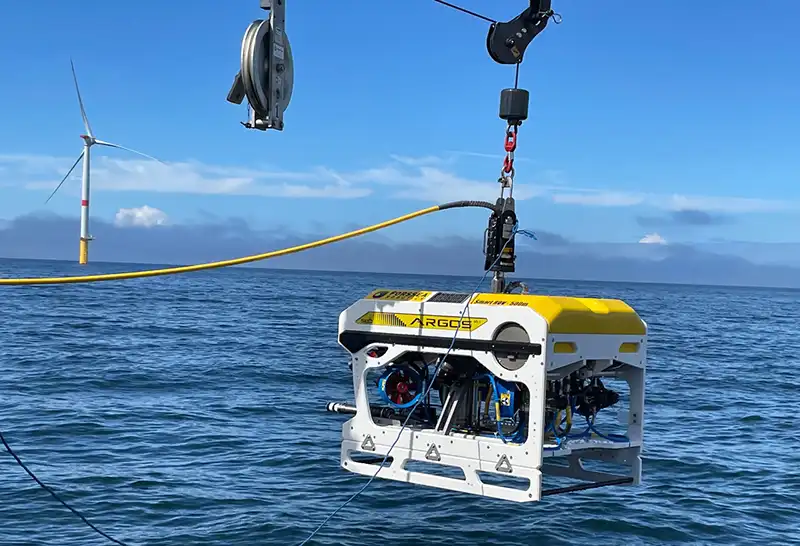 Forssea's ARGOS ROV has been mobilized onboard Louis Dreyfus Armateurs (LDA) Crew Transfer Vessel to execute subsea monopiles inspection on the Saint-Nazaire offshore wind farm. This project was sponsored by O&M department of the Saint-Nazaire offshore wind farm to validate the capability to dive directly from the field asset and avoid external vessel mobilization expenses.
An autonomous flight was successfully demonstrated, opening the door to fully remote operation from USV (Unmanned Surface VesseL) in a near future. A field where Forssea is also involved with a French industrial consortium led by EXAIL.
Method statement showed that the ARGOS compact ROV spread facilitates metocean window selection while reducing maintenance cost and associated CO2 emissions, even in harsh Atlantic coastal environment with significant tide amplitude.